blueberry is the result of 20 years working with municipalities and building solutions that really work.
Fully content managed
Add town logo
Colour scheme for your town
Mobile optimized and friendly
Quick load times (even on slow connections)
Search Engine Optimized
We'll work with you to make sure your brand and colours shine on blueberry.
Secure, fast, and included.
Hourly database backups and weekly backup of all files.
Strict permissions and access controls for increase security.
Hosted in Canada, keeping your data private.
Monitored and automated alerts.
Uptime guarantee: we use it for our own sites.
Our sites are fully content managed; add as much or as little as you need.
Easy-to-use system
Update, preview, and publish
Users and roles for different levels of access
Rich media: more than just bold and italics; embed images, videos, social media, and more.
Today, Tomorrow, Every Day
Collect daily town information into a calendar — include municipal schedules, holidays, events, and news — with more to come.
Automatically displays information about what's happening in the town.
Includes current weather, five day forecast and history starting from the day your site goes live.
Browse through history of dates, or check out upcoming events.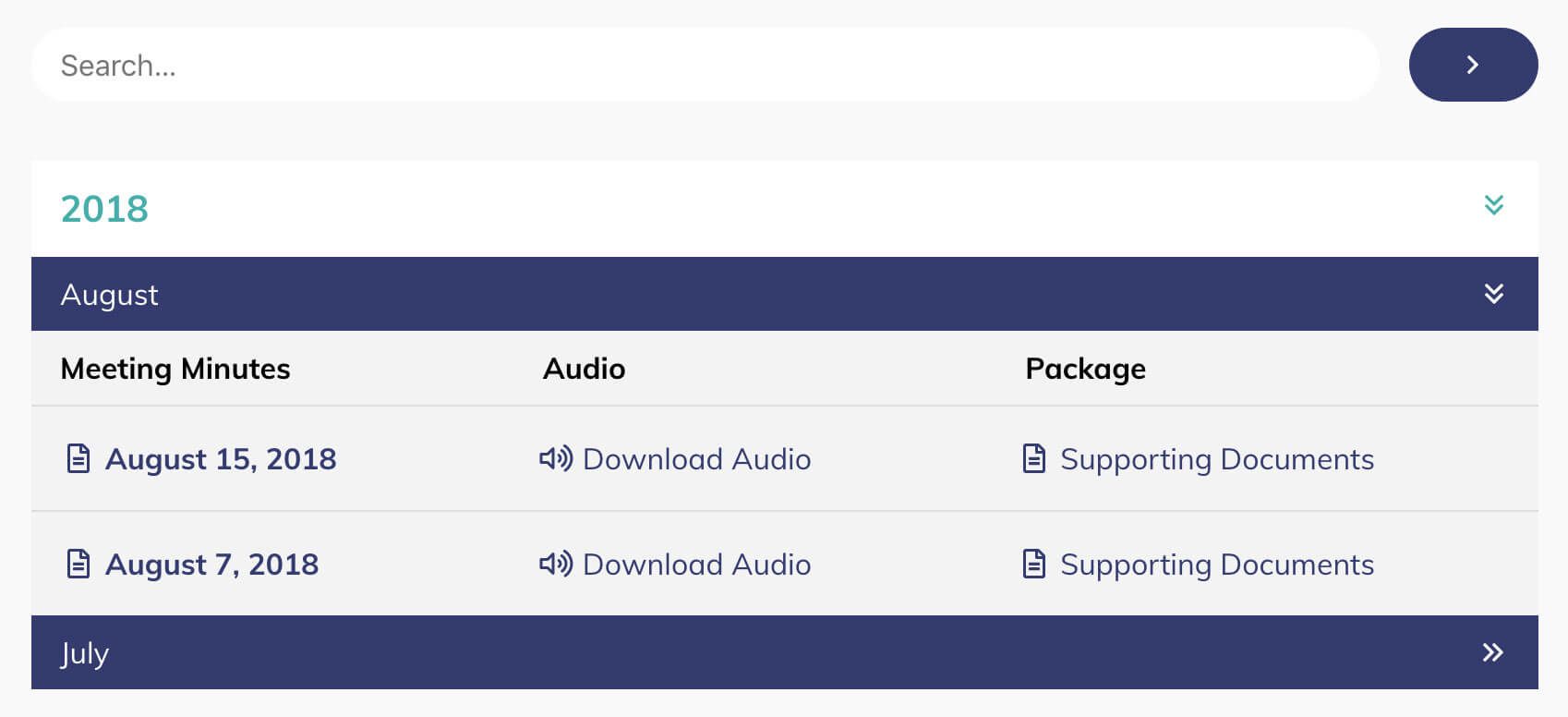 Upload minutes from council meetings, grouped into years and months for easy discoverability.
Text PDFs automatically indexed for search.
Include audio recordings.
Increase transparency with residents.
Keep residents informed about town events and updates.
Set categories for filtering and grouping
Mark articles as an alert to display a prominent bar on your site
Repeat events as often as you want
Help residents find the forms and documents they need.
Upload PDFs for easy access by residents
Set categories for filtering and grouping
Text PDFs automatically indexed to search contents
Find What You're Looking For
Site wide search of all content, filtered into sections, and customizable results.
Search results broken down into content sections (news, events, resources, etc.).
Add custom keywords to help residents find the right content.
Search reports so you know what's being searched and how often.
Set suggested searches for popular or important items.
Keep your residents informed with weather forecast and history.
Current weather updated hourly
Five-day forecast
Forecast added to upcoming events
Builds database of weather history from the time your site goes live
We've got big plans for blueberry.